New Liberia Football Association (LFA) president Mustapha Raji believes the best way to improve the national teams is to start in schools around the country. The polls were the culmination of an often acrimonious campaign that saw court injunctions, the involvement of a Fifa mediation team and a ruling from the Court of Arbitration for Sport.
The only other candidate for the post was former LFA vice-president and Liberia international Musa Shannon, who withdrew before the polls took place.Raji's predecessor Musa Bility, who served two terms as president from 2010, chose not to stand for a third stint preferring to give others a chance to lead the LFA. The 44-year-old, who owns local top-flight club LISCR FC, was elected unopposed on 8 September.
Youth development
The new president is looking to the youth to boost the country's football despite Liberia not having competed in Under-17 Africa Cup of Nations qualifiers since 2011,"We are looking forward to including others from the rural parts of Liberia, beginning at the school levels," Raji said."And how we can engage and involve the initiative in developing other activities with the inter-schools competitions to scout potential youths at all levels for future national teams."We will also be looking at the inter-schools competitions that have been dormant for years. We are looking at how we can re-strengthen our national teams.
Weah's support is pivotal
Raji is hopeful that having former World Football of the Year George Weah as the country's president will make his plans more achievable.During the retirement of his iconic number 14 jersey in Monrovia on 11 September Weah said it is time for Liberia and or Africa to produce his replacement.
Weah, who played for a number of European clubs, then pledged government's fullest support to develop football with the new LFA leadership."I am happy that he is president during my tenure and I believe that it will give us the necessary support that we need to rebuild Liberian football and take it forward," Raji added.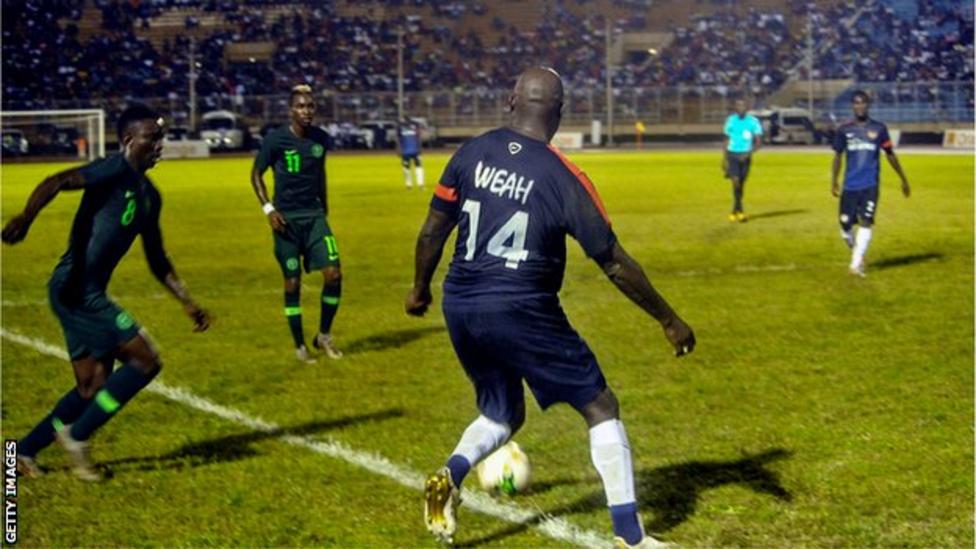 Looking to the future
He now wants to build his own legacy after campaigning on a mantra of change."We will also be looking at how we can develop more infrastructures for Liberia," he added."We want to have our own location that we can call the LFA office [as the LFA has been leasing a private property for the last eight years]."So we are going to introduce far reaching plans and programs to put Liberia at a different level."
Source|culled from BBC/Danesium Marteh /Original Story from BBC